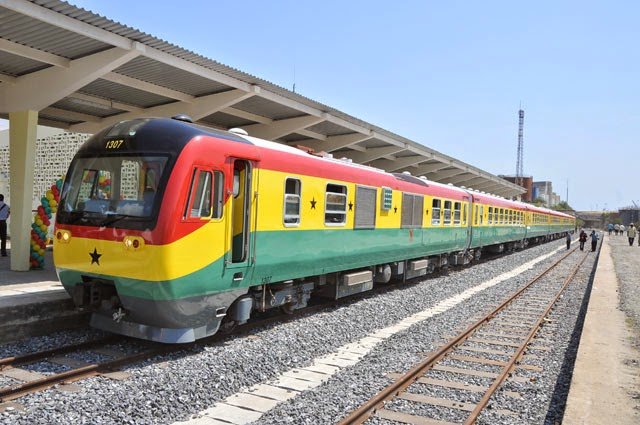 ---
C

onstruction of the Accra-Kumasi railway line in Ghana is set to start in earnest, a statement from a German-French Railway Consortium (GFRC) that is spearheading the project has said.
The statement signed by Mr Ralf Blankenbach and Mr Heinz Kroczek from the consortium  said that the entire project had been designed by a qualified and experienced railway engineering group to reflect the given requirements and in accordance with German and French standards.
The project, a first joint German-French economic activity in Africa is designed to promote trade operations between the Greater Accra and Ashanti regions and reduce the pressure on the Accra-Kumasi road.
The Accra-Kumasi railway project will be carried out in two phases. The first phase of the project, entailing the construction of a double track for the Accra-Tema-Kumasi corridor, is expected to be completed in four years.
The second phase, involving the construction of double tracks to connect Kumasi with Paga, will begin after the completion of the first phase.
As part of the second phase, a single track corridor from Kumasi to Takoradi will be constructed to complete the project to give the country's railway system a facelift.
Using  special soil stabilisation technology the consortium hopes to reduce construction cost and minimize damage to the environment.
According to GFRC, the designed concept of the project would include the basis area for the single/double tract structure plus a so-called service road on both sides of the tracts.
"This will guarantee that the operation of trains is never disturbed by maintenance activities nor will there be any disturbances once the single track is already in operation.
Further, the service roads will secure any emergency transports in case of accident(s). No rail track would be necessary for transport," it said.