---
Privacy is more important than ever for many businesses and homeowners. One of the most affordable and durable types of fencing available to any community is chain link or wire fencing.
The benefits of fencing include fast installation, sturdy security, and a nice-looking fence. Yet one of the biggest features that can be missing with a fence is privacy, which is beneficial for construction sites, private homeowners and everything in between.
Fencing has quite notable gaps in between the chain links. However, keeping a yard or construction site out of view and away from prying eyes isn't impossible. There are a number of choices to boost both security and privacy for fencing, and many are easy to install. 
Here are the top 7 best privacy screening options for fencing around a home or business:
Plastic Privacy Tape Weave
For anyone with a fence who wants to make it more private, they should consider privacy tape weave. The weave comes in a roll form and is unraveled as the tape is weaved in and out of the links of the fence.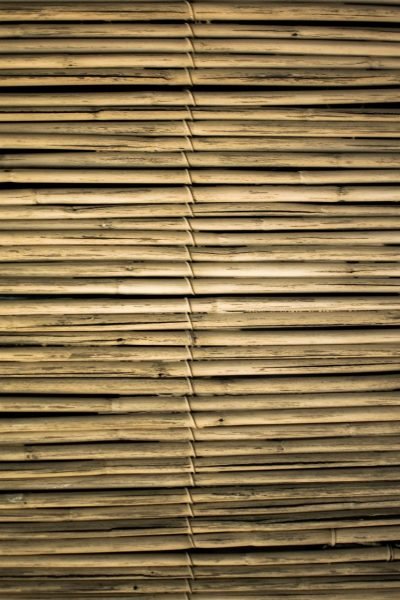 While the weaving process can take some significant time depending on the size of the fencing, it tends to run on the less expensive side of fencing privacy options. Another reason to consider plastic privacy tape is the fact that the tape often comes in different colors.
Selecting a color specific to a particular property can be fun and attractive while providing extra privacy. Some of the common colors for plastic tape weave include beige, dark green, white, brown, black, blue, and gray.
Plastic Privacy Slats
Plastic privacy slats are likely the most commonly known option for fencing to keep an area more private. These plastic slats are simple to use and come in a variety of heights and colors, including sky blue, red, green, white, beige, brown, gray, and black. Some insist that the privacy slats are far easier to install than the plastic privacy tape.
Instead of weaving tape in and out of the links up and down or side to side, slats are installed from the top of the fence to the bottom with simple weaving through the chain link. Entire rows are completed in minutes compared to long periods of time. Some privacy slats also have bottom locking features, further strengthening privacy and security.
Bamboo Rolls
Bamboo rolls are usually not the first type of product one would consider for adding privacy to fencing. In fact, most people don't even know that this is an available option. Bamboo rolls are attractive and can be put into place using the simplicity of zip ties. The fence is made using lined-up bamboo side by side.
It is usually packaged in a roll and simply needs to be unrolled before affixing to the chain link. Because the installation of bamboo rolls is temporary, the rolls can be stored and reinstalled as needed. Bamboo rolls provide a simple and attractive solution to privacy and security, but will not be cost-effective for some.
Artificial Hedge Rolls
Fence tape and slats can be fun and attractive, but some people want to improve their privacy while keeping a space feeling natural and organic. These people should consider looking into artificial hedge rolls for additional privacy. Plastic plants are placed on a panel and then rolled up. When unrolled and affixed to a fence, the plain mesh is on the backside while the lush, plastic plants amplify the sense of being in nature while enjoying privacy. These rolls tend to have a higher price tag than some other options, but coupons or construction suppliers may be able to offer a discount.
Expandable Artificial Hedge Panels
An expandable artificial hedge panel may look like an artificial hedge roll at first glance, but it has one feature that artificial hedge rolls do not. The expandable hedge panels do just what the name indicates. They are able to stretch down the length of a fence to allow the panel to accommodate individual privacy needs. However, there is a catch to using expandable hedge panels for privacy. The more the panel is spread out, the less privacy a homeowner or business will have because the stretching pulls the leaves out more and more. Artificial hedge panels are a more economical way to enjoy an artificial hedge if the owner is willing to have less dense-looking leaves.
Privacy Lattice
Lattice is readily available at most home improvement stores or on construction sites, but it isn't always considered as a way to increase the privacy of a fence. The types of privacy lattice provide, can be seen by assessing the size of the holes in a particular lattice. There are lattices that have some very small openings that can be perfect for personal or work privacy. Keep in mind that the holes still allow a limited view into an area, so lattice isn't the best choice for everyone. Lattice comes in both wood and plastic options, depending on the need for durability. 
Mesh Privacy Screens
Privacy mesh is a simple, affordable option for quick protection and limited privacy. A screen can sometimes be referred to as a windscreen. Screens are great for not only privacy and security, but they can also limit the flow of wind, debris, and even noise. Many construction sites use fence screens for not only security, but to also create signs communicating to the surrounding community. These screens are typically ordered through a design company for personalised printing. Homeowners and those not in need of advertising can find plain fence mesh privacy screens at many home improvement stores and online.
Conclusion
Fencing has been relied upon as a measure of security and safety for both private homeowners and businesses for hundreds, if not thousands, of years. Thankfully in this day in age, there are ways to make your space more private and separate from public spaces. With many simple to install privacy products available, you can savor both the security and privacy afforded by quality products and protection.
Also Read
What Kind of Wood Is Better to Build a House