---
Buying heavy equipment is a significant investment for any business as it requires a huge amount of capital to make the purchase.
One option that many businesses and companies alike are buying used heavy equipment, which holds many advantages over buying new.
Here are some of them:
Easier On The Wallet
As mentioned, buying a piece of brand new equipment is a huge investment and it can significantly impact your business' cash flow, especially if you're looking to get a piece of earth-moving heavy construction equipment. Fortunately, you can purchase used heavy equipment at a lower cost, possibly saving your business thousands of dollars over buying new equipment.
Since the price of their new counterparts has increased over the last couple of years, going with used heavy equipment is even more beneficial these days. Of course, it's always better to purchase new heavy equipment.
But you don't really have to sacrifice a lot of your capital on something that you can get at a lower price and is still in very good working condition, especially if the equipment was well maintained by its previous owner.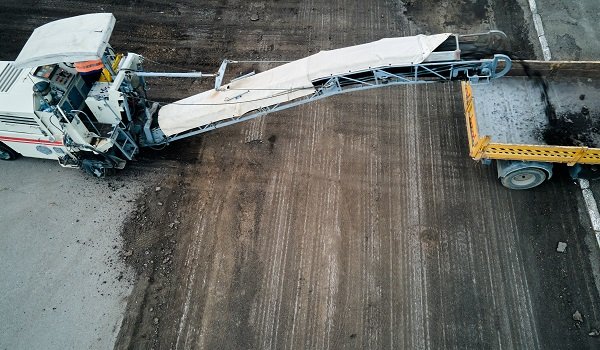 Aside from lowering its initial purchase price, buying used heavy equipment can also help you pay less in sale tax. You can then use the money you save for upgrading the equipment or for its maintenance so it can give you several years of service on your hands.
You Have A Broader Selection
Heavy equipment manufacturers always launch a new line of backhoes, bulldozers, excavators, loaders, truck cranes, or whatever you're looking for every few years. You might think that opting for used equipment might limit your options because they're hard to find. In reality, the market for used heavy equipment is more massive than their newer counterparts. This is because used equipment is much more in demand than the new ones.
Additionally, when you shop around for used heavy equipment, you get to choose from a much broader selection that comes from different model years. This means you can find the one that's best suited for your needs. Thus, when you choose to buy used heavy equipment, you have a much broader selection because you get to choose from different models and brands of the same equipment you're looking to buy. You can also choose to purchase a piece of heavy equipment that your operators are already familiar with, which reduces the training time.
Bells & Whistles That Are Easier For Your Operators
Buying new heavy equipment that comes with all the bells and whistles can cost extra money. But when you're buying a piece of used equipment, you can often find one that has the same features as the new ones without paying that extra cost. As mentioned, the market for used heavy equipment is massive that you can always find the one that you always fancied about without going over your budget.
Aside from that, you can get a piece of used heavy equipment that's easier for your workers to operate. New machines come with new operating procedures, which take time to learn. For new equipment, you need time to train your operators on how to use it effectively, which can add to your expenses. Used heavy equipment, on the other hand, may have no associated cost with them.
Easier To Buy & Resell
Suppose you're working on a project that you need to complete within six months. In this situation, you must have specific pieces of heavy equipment that you need to get the project going and finished within the deadline.
To complete a project like this, you certainly don't want to purchase new equipment. This is because once it's finished, you're likely not going to use a new machine. This is why it's more advantageous to purchase used heavy equipment to complete your project as it won't only save you money but you can also resell it on the market once you're finished.
Final Thoughts
Adding heavy equipment to your fleet is a huge investment. As such, you need to carefully decide whether to buy a new or used one. The important thing to do here is to take your time to research your options so you can make a smart decision. No one knows your business better than you and you're the only one who knows what type of heavy equipment you need.
Regardless of whether you're going to buy new or used heavy equipment, it's important to partner up with a reputable dealer who's willing to answer your questions and give you options that are best suited for your needs.
Also Read
4 common uses for excavators that may surprise you