---
The Ubungo interchange being constructed in Dar es Salaam, Tanzania has opened partially to the public in June much to the reprieve of motorists.It is expected to greatly reduce traffic congestion at the busy Ubungo junction with more than 60,000 vehicles passing daily upon completion in December.
More than 120,000 private vehicles move on the city's roads daily, and the traffic jams are
becoming even more acute as they can also be noticed during weekends,according to the Ministry of Works, Transport and Communications.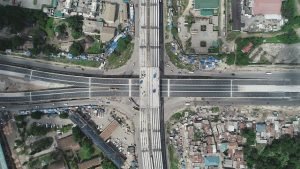 The Centre for Economic Prosperity (CEP) recent study indicates that a motor vehicle often spends up to two hours to cover a 16- kilometer trip, a distance which could have spent only 15 minutes, if there was no traffic congestion.
The 266 metres interchange is being constructed by China Civil Engineering Construction Corporation (CCECC) at a cost of Tsh 200.6 billion. With three level interchange and service roads, Ubungo interchange is the biggest project of its kind in Tanzania.
Total completion has been set for December.
The Ubungo Intersection connects three roads (Morogoro road, Sam Nujoma road and
Mandela road). Morogoro Road gives access and exit from Dar es Salaam to up-country
Cities and neighbouring countries.
The Nelson Mandela Road has formed one of the logistic distribution networks to connect inland areas to Dar es Salaam Port for transporting not only domestic goods but also goods to the landlocked countries.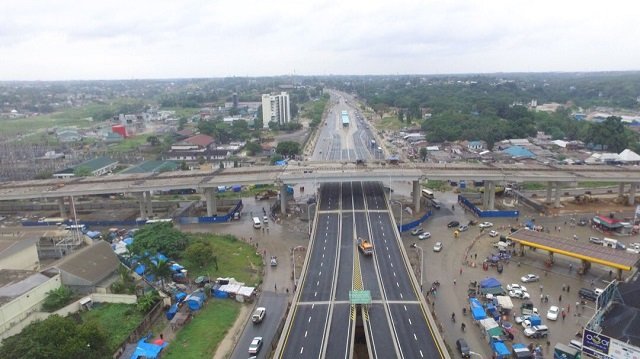 Tanzania is hopeful that the Ubungo Interchange will reduce the transport cost of materials and products to the Dar es Salaam Harbor, and in industrial areas which in turn will contribute to activation of the wayside commercial activities.
The project is expected to reduce traffic congestion of three roads which form intersection (Morogoro, Sam Nujoma and Nelson Mandela roads) which in turn reduces the time for road traffic of cargoes to the Dar es Salaam Harbour, city centre, industrial areas and inland countries.
Also Read
How Covid-19 has disrupted Africa construction expos and exhibitions