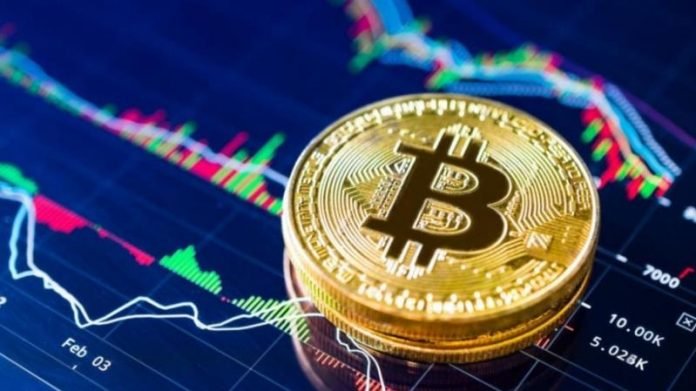 ---
Bitcoin is the most popular cryptocurrency in the world. For those who don't know, the crypto was designed in 2008 then released to the public in 2009 by an individual or group that goes by the name Satoshi Nakamoto.
Below you will learn more about this trending currency and how it has opened an opportunity for Africans to enjoy bitcoin casino.
Bitcoin in Africa
Residents of developed countries are presently adopting bitcoins at a faster rate than residents of developing countries. While this is the case, Africa has not been left behind in the ongoing cryptocurrency wave. A "Search Engine" study by Google revealed that Nigerians make the most "Bitcoin" searches online–an indication that the technology if gaining ground in the African continent. Nigeria aside, cryptos are also becoming popular in different countries in Africa.
The surge in bitcoin adoption and use is also being witnessed in countries like Kenya, South Africa, Egypt, Uganda, Zimbabwe, Libya, and South Sudan, among other Nations. The African continent might be dependent on bitcoins to facilitate most of their transactions in the future if the ongoing bitcoin and crypto trends are indicators of what to expect.
Are Africans Ready to Adopt Bitcoin?
Yes, Africans are ready to adopt bitcoin. The continent has been undergoing massive technological advances in terms of internet penetration and smartphone accessibility. A robust internet network will allow residents of different countries in Africa to plug into the existing blockchain and crypto network using smart devices such as smartphones and tablets.
While Nigeria is leading the World and Africa when it comes to web searches on "Bitcoin" and related technologies, South Africa is also a bitcoin leader in its respect. A recent digital currency study revealed that over 10% of South Africa's internet users own cryptos–bitcoin being the most preferred crypto.
Kenya is also adopting bitcoin technology at an incredible pace. BitPesa is a Kenyan-based startup that has adopted bitcoin technology to help businesses and individuals to cheaply transact with bitcoins both regionally and internationally while enjoying a degree of convenience.
As you can see, Africa is on the right track on the issue of bitcoin adoption and usage. The current distribution of cryptocurrency and internet infrastructure on the continent might, however, hinder the growth of bitcoin usage on the continent.
For instance, despite several African countries expressing their interest in bitcoin and blockchain technology, only 20 of the over 10,000 bitcoin nodes are in Africa–South Africa to be exact. The global internet penetration rate is currently at around 55% while it is 39% in Africa. Bitcoin and blockchain rely on the internet. African countries should therefore invest in building robust internet infrastructure to facilitate the development of a comprehensive blockchain ecosystem.
Can Bitcoin Solve Corruption in Africa?
Corruption is a significant problem facing many countries in Africa. The embezzlement, misappropriation, and ballooning of financial figures either at the government of company level is discouraging both local and foreign investors from doing business with firms or governments in Africa. Accountability is also another problem that is facing big corporations, small and medium size enterprises, and startups in the African continent.
As earlier highlighted, bitcoin runs on the blockchain network. All transactions that take place on the blockchain network are recorded in tamper-proof ledgers that are distributed across the entirety of the blockchain network. Enterprises, governments, and individuals who transact with bitcoin can keep an accurate record of all their transaction which they can share with prospective investors to demonstrate their accountability thereby improving investor confidence.
African businesses or local governments that want to attract investment should embrace bitcoin technology since it deters corruption. The ongoing widespread corruption cases in Africa can be reduced by adopting both bitcoin and blockchain technologies. Strict laws should also be put in place to penalize enterprises, governments, and individuals that engage in corrupt business practices since bitcoin adoption can't root out all forms of corruption in Africa.
Easing Cross-Border Ecommerce and Trade Using Bitcoin
The world is now more connected than ever thanks to the internet. African countries are also more connected. In this age, businesses in Africa can seamlessly interact with each other or with enterprises from different parts of the world over the internet. Yes, African enterprises can also trade with other businesses around the globe but the transactions can be very complex due to currency differences.
The United States Dollar is the default globally accepted currency denomination for trade. Companies in Africa that want to do business with partners from different regions of the world have to exchange their local denomination for the dollar.
Bitcoin is allowing Africa-based firms to make purchases or payments to local and international brands using cryptos. Besides being convenient, facilitating payments via bitcoin allows Africa-based enterprises to avoid constant currency regulation by the government which mostly results in the weakening of the local currency.
Africa has embraced mobile money solutions more than any other region of the world. Most of the continent's population use mobile money solutions to transfer money to friends and family or to buy locally available commodities or services. Different countries in Africa have their preferred mobile money solutions.
For instance, M-Pesa is the most popular mobile money service in East and Central Africa. While businesses can use the mobile money solution to send or receive money from the different regions where the service is available, there are African countries where M-Pesa is unavailable. Consequently, payments can't be sent or received via M-Pesa from the unsupported regions.
In contrast, enterprises and individuals can send or receive bitcoin from any bitcoin wallet holder in Africa or around the world. It is, therefore, evident that bitcoins are doing a better job at facilitating cross border ecommerce and trade when compared to conventional mobile money wallets.
The Rise of Crypto Gambling in Bitcoin Casinos
Bitcoin gambling is on the rise in Africa. Gambling on foreign bitcoin casino that accept players from African countries is the new trend among gaming enthusiasts who want to enjoy an action-packed, immersive, and rewarding gaming experience in sites like rocketpot.io. These platforms have lucrative bonus offerings and promotions alongside quality site features, and excellent client support.
The rise in bitcoin gambling is as a result of an increase in players who also consider bitcoin as an investment opportunity. These players are aware that bitcoin prices are volatile. Instead of merely playing on bitcoin casinos to win, more gambling enthusiasts in Africa are engaging in bitcoin gambling with the objective of saving their winnings. These gamers anticipate that their bitcoin casino winnings will increase in value–this explaining why they hold on to them as they wait for the right time to sell the bitcoins.
More Africans are becoming conscious of the different risks that they might expose themselves to while transacting on online establishments using their banking details. Players can enjoy bitcoin gambling without sharing sensitive financial information and this is one of the reasons why tech-savvy and informed Africans are turning to bitcoin casinos to enjoy their favorite casino or sports offerings
New Employment Opportunities in Bitcoin
Bitcoin trading is a fast-rising trend in Africa among the youth, college students, and individuals seeking alternative forms of employment. Unemployment rates are highest in African countries when compared to other regions of the world. Corruption, poverty, and questionable government policies are the major causes of unemployment in the continent.
Bitcoin trading is slowly giving more residents of African countries the much-needed employment opportunity. Getting stared with bitcoin trading is relatively cheap when compared to setting up other forms business.
A smartphone, internet access, crypto wallet, basic understanding of how cryptos work, and the determination to succeed is all that an individual requires to venture into bitcoin trading. Most unemployed youth in Africa can access the internet via their smartphones.
The relative ease of accessing bitcoin or crypto information explains the reason why the unemployed in Africa are turning to bitcoin trading both fulltime or part time.
Also Read
South Africa civil construction sector still struggling-survey
Number of Chinese construction workers in Africa diminishing-report