---
A multimillion-dollar bridge in Southern Africa has been inaugurated to enhance connectivity and boost trade  in the region. The Kazungula bridge which constitute a road and rail over the Zambezi river will connect Botswana and Zambia.
Stretching for 923 metres over the Zambezi River, the curved Kazungula bridge will especially provide a long-needed alternative route for hauliers.
Currently, truckers moving goods from South Africa to Lusaka must travel via Zimbabwe, crossing the notoriously congested Beitbridge at the border between Limpopo and its Northern neighbour.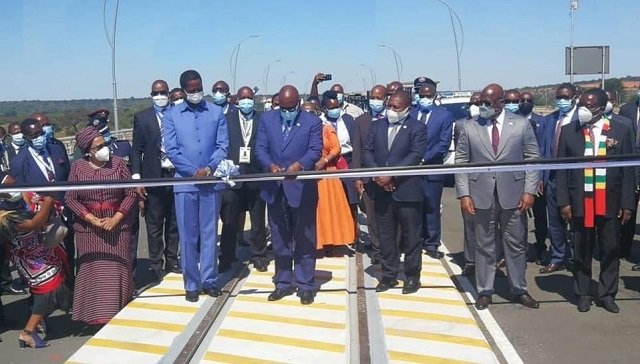 But with the new bridge at Kazungula, South Africans can travel via Botswana, bypassing the Beitbridge crossing – and Zimbabwe – altogether.
The inauguration ceremony for the US$259 million Kazungula Bridge was attended by five regional heads of State yesterday who described the iconic infrastructure as a decisive step to enhancing regional trade.
Zambia's President Edgar Lungu said the bridge is expected to lower the cost of doing business in the region. "We anticipate an increase in trade and competitiveness, job creation, tourism and other positive ripple effects," he added.
Construction of the project kicked off in 2014 with support from the African Development Bank (AfDB), the Japan International Cooperation Agency (JICA), regional governments and other grants.
The extradosed bridge was being undertaken by South Korea's Daewoo Engineering & Construction Co. (Daewoo E&C).
An extradosed bridge is a bridge where a girder-reinforcing cable is attached to the main tower like the cable of a cable-stayed bridge. The exterior of an extradosed bridge looks like a cable-stayed bridge. But the height of its tower is lower than that of a cable-stayed bridge so the cable plays a relatively small role in buttressing the upper layer of the bridge. Therefore, the upper layer should be designed to be stronger.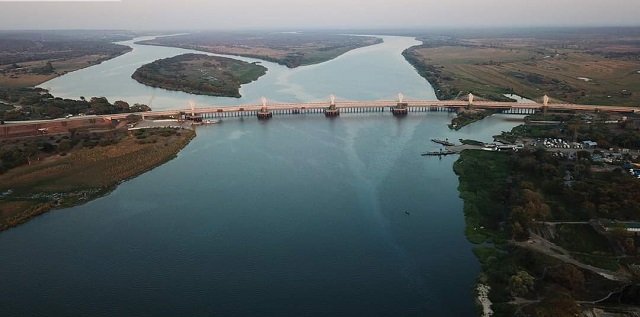 Kazungula Bridge has six main towers standing in a row, which provides a fine view. It is expected to become a landmark in the region.
Also Read
---
South Africa's largest renewable energy project Redstone CSP set for construction