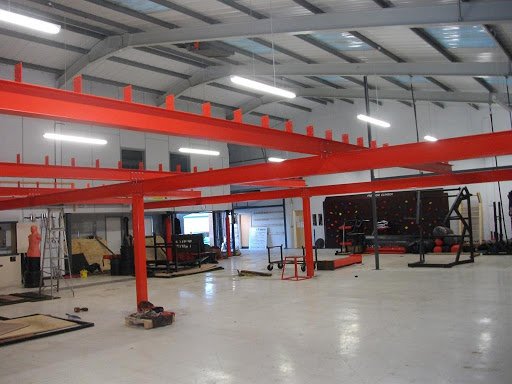 ---
Mezzanine flooring is also referred to as an intermediate flooring. It is built between two major floors or between the ceiling and the floor.
These floorings are designed to cover an area of the building, using the unused, vertical space.
Industrial buildings are the most common spaces where mezzanine floorings are built.
Industrial mezzanine floor suppliers in Australia provide tailored settings for an area, constructing them according to the client's requirements.
Key elements of Mezzanine Flooring:
There are 4 basic key elements of mezzanine flooring:
Primary Beams: These beams are spanned across the columns and are the major supporting blocks of the mezzanine.
Joists: Joists are the fixing points that are crucial for the decking.
Decking: This is usually a 38mm particle board. However, there are other options available too, like OSB, concrete, durbar plate and composite decking.
Columns: The basic purpose of columns is to support the beams and the load bearings.
Types of Mezzanine Flooring:
There are various mezzanine floors available. The different types are suitable for different applications and spaces. Here are the most common mezzanine floorings that are used in buildings these days:
OSB Decking is known for its stability and strength. It is better than the 38mm practical board as it can handle heavy loads easily. It is easy to install and is extremely lightweight. It is great for warehouses, office, storage and retail applications.
Durbar plate is very reliable and robust as it is composed of hot rolled steel. It has a wonderful heat resistance of 500 degrees celsius. This makes it suitable for working areas and warehouses.
This type of mezzanine flooring is composed of bearing bars and cross rods. It is a heavy duty flooring type which is best for industrial buildings.
Composite decking is the best choice for areas where structural performance is the daily routine. It is composed of particle board and grade galvanised steel. It has the ability to handle heavy loads which makes it a great choice for manufacturing and commercial spaces.
Particle board is high in density and is a very versatile mezzanine flooring. It is suitable for office, retail and warehouse applications. This type can manage medium to high loads. If you are looking for a cost-effective flooring type, then this is your best bet.
Do you need planning permission for Mezzanine Flooring?
You do need planning permission in the following three scenarios:
If the mezzanine flooring has to be used for a work or office space.
If any external changes are needed for accommodating the mezzanine floor.
If the retail usage of the floor is 200m square.
To conclude it all, Mezzanine flooring has trended over the past few years and is being used in various office spaces these days. People also add it to their homes now to add more space easily and efficiently.
Also Read
5 types of construction chemicals every builder should know