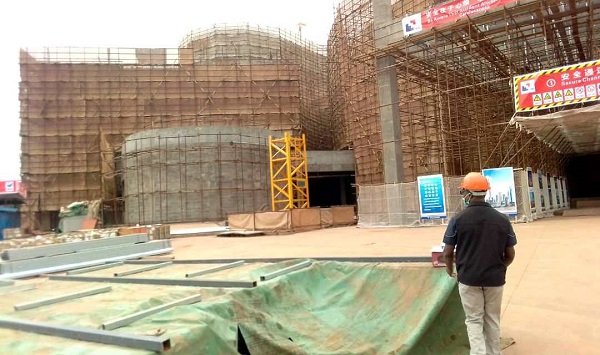 ---
A new parliament building under construction in Zimbabwe will now be completed in September 2021 following Covid-19 disruptions, president Emmerson Mnangagwa said Monday. 
But Mr. Mnangagwa said that he was impressed with the work so far. "There has been tremendous progress and achievements in terms of construction and finishing," Mnangagwa said.
"Constraints came around as a result of COVID-19. I am sure they would have been far advanced compared to where we are now. Arrangements have been made for technicians who had been out of the country to come back and I believe that from next year, construction would be at full pace," he added.
Mnangagwa was speaking during a tour at the site of the parliamentary building that is being constructed in Mt. Hampden on the outskirts of the capital Harare.
The building which is being constructed by China's Shanghai Construction Group is set to replace the 100-seat building that was built during the colonial era and which has become small for parliament business.
Also Read
South Africa's Waterloo solar park becomes operational
Malagarasi Hydropower construction in Tanzania gets financial support