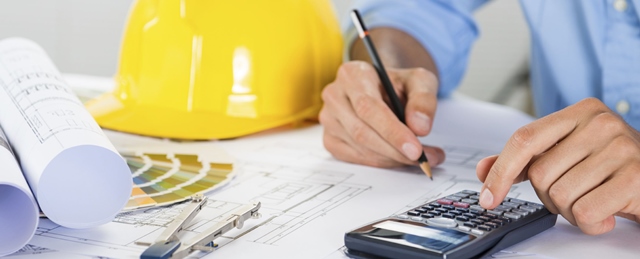 ---
With constriction industry set to play a crucial role in South Africa's economic  recovery post Covid-19, quantity surveyors are expected to play a major role in the recovery strategy.In this article, we look at 7 top quantity surveyor companies in South Africa
Erascon (PTY) Ltd Quantity
Erascon (PTY) Ltd Quantity Surveyors is one of the most recognized quantity surveyor companies in South Africa specialising in quantity surveying and project management.It was previously known as McLachlan du Plooy.The company was formed in 2000 by Mr Pieter Erasmus and is a consulting firm.
Erascon (PTY) Ltd  is still in association with McLachlan du Plooy with branches nationally in Johannesburg, Bloemfontein, Pretoria, Ga-Rankuwa, Potchefstroom, Kimberley, Upington, Durban and Cape Town. This association enables Erascon (PTY) Ltd Quantity Surveyors to have the capacity to do work of any scope as well as the advantage of having expertise in a wide variety of fields in the building and construction industry.
In case you're a student who is planning to work in this company you can get an online college homework help to get an unforgettable experience in writing.
Basson & Close Quantity Surveyors (Pty) Ltd
Basson & Close Quantity Surveyors (Pty) Ltd is a professional service provider and specialist construction cost consultant to a range of clients, particularly within the South African and pan-African mining and engineering industries, in which we have a wealth of experience. Formed in 2010, Basson & Close Quantity Surveyors (Pty) Ltd ('BCQS') has achieved a healthy growth trajectory since inception.
The company prides in immense experience in the field, work ethic and excellent client relationships.
Matla Quantity Surveyors
Matla Quantity Surveyors is a Professional Quantity Surveying practice, registered with the council of South African Quantity Surveyors (Practice no. 1591), based in Pretoria, Tshwane.
Founded originally in 1981 as Strauss Verwayen & Partners and later SVP Quantity Surveyors, the company was restructured during 2005 and Matla Quantity Surveyors was officially established by Jannie Verwayen, Andrew Wiggins, De Wet Nel & Pluto Lekhuleni.
The company has a young and vibrant but, capable, experienced and sufficient staff compliment to deliver a range of professional services on a variety of projects extending beyond traditional and standard quantity surveying.
CAQS
CAQS is a registered and established Quantity Surveying firm in South Africa.The company has extensive experience in the contractual guidelines of the JBCC and other forms of construction contracts, like FIDIC, NEC and GCC. Giel Cillié is in addition, also a member of the Association of Arbitrators (AoA).
CAQS Quantity Surveyors has offices in Gauteng ,the Western Cape and Melbourne-Australia. The company has successfully completed projects in most provinces of South Africa, Australia and Antarctica.
Talani
Talani Quantity Surveyors is also among the best quantity surveyor companies in South Africa.
Ther company provides an independent, professional property and construction cost advice service to built environment clients through the professional business of quantity surveying.
Established in March 2001, the consultancy combines traditional quantity surveying skills with extensive investment banking and property knowledge to provide clients with a value added cost management and property advisory service.
Thato Ntsekhe and Associates
Thato Ntsekhe and Associates is a professional Quantity Surveying and Project management practice. The practice is owned by African professionals and is targeting to uphold the South African principles of black economic empowerment through employmentand mentoring of young people in the industry.
Thato Ntsekhe is a registered practice with the Association of South African Quantity Surveyors, registration no. F0008 Management and employees of the practice are qualified Professional Quantity Surveyors,registered with the South African Council for Professional Quantity Surveyors.Over and above the primary focal point of construction cost consultancy services, ThatoNtsekhe and Associates is also endeavouring into professional services in the low-costhousing, education and health facilities.
Nonku Ntshona & Associates Quantity Surveyors (Pty) Ltd
Nonku Ntshona & Associates Quantity Surveyors (Pty) Ltd (NNAQS) is a medium sized black woman owned quantity surveying company based in Johannesburg, South Africa.
Founded by Nonku Ntshona, the company brings to bear her in-depth knowledge of the property development and construction industry, and a broad range of skills gained from more than 10 years experience working on prominent development projects in South Africa and the broader African region.
Also Read
List of registered construction companies in Ethiopia
How to register as a contractor in South Africa