---
A Chinese firm has been awarded a contract to construct special lanes for high capacity buses in Kenya also known as BRT system.
Stecol Corporation will from next month start construction of the lanes along Thika super Highway and the city centre to be used by the buses.
The Sh5.6 billion deal will involve 100 buses using dedicated lanes from Thika Highway to the city centre and to Kenyatta National Hospital, according to Housing and Urban Development Principal Secretary Charles Hinga.
The Bus Rapid Transit system is expected to ease traffic congestion notorious with Nairobi roads.
The project will also involve construction of bus stations and footbridges at a cost of Sh5.6 billion before rolling out the plan, which will involve 950 buses at full implementation.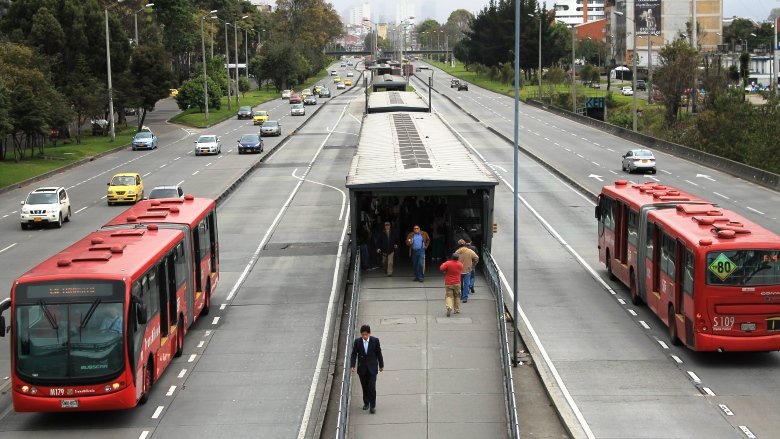 The buses will be run by private operators but regulated by the Nairobi Metropolitan Area Transport Authority (NaMATA).
In East Africa, Tanzania is the only country operating a BRT system where the country has reported improved movement of people in and around Dar es Salaam city.
Elsewhere In Africa, BRT systems are being used South Africa, Nigeria, Ghana, and Morocco.
Recent studies have indicated that Nairobi leads in the top five cities in Africa with the worst traffic. It is followed by Cairo in Egypt and South African cites of Pretoria,Johannesburg, Cape Town and Durban.
Government statistics show that the time wasted in traffic jams represents a cost of $578,000 (Sh58.4 million) a day in lost productivity. That's more than $210 million (Sh2.1billion) a year.
Colombia offers an inspiring glimpse on how efficient BRT systems can be.
Known as TransMilenio BRT  system in the city of Bogota,  the system provides residents with efficient and safe mass transit that encourages high ridership.
TransMilenio is based on high-capacity buses operating on dedicated bus lanes on trunk routes, being supplied with passengers by feeder buses that connect residential areas to BRT bus stops.
From the initial 41km of bus lanes completed in 2000 to the expansion to 207km in 2015, the TransMilenio system has become the largest BRT in the world.
And Kenya is drawing inspiration from Bogota BRT as it seeks to ease traffic congestion in Nairobi.
Also Read
Kenya's KenGen mulls floating solar PV plants in hydrodams