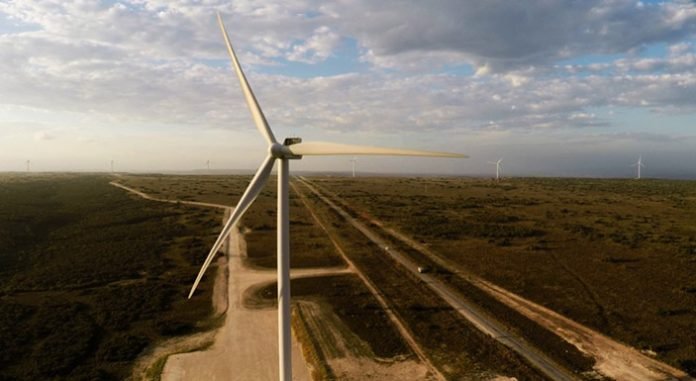 ---
There has never been a more important moment to embrace a low-carbon future in the world. Renewable energy continue to play a major role towards this goal. We look at the Top renewable energy companies in the world that continue to support a green future.
Vestas Wind Systems
Vestas Wind Systems A/S is a Danish manufacturer, seller, installer, and servicer of wind turbines that was founded in 1945. The company operates manufacturing plants in Denmark, Germany, The Netherlands, Taiwan, India, Italy, Romania, The United Kingdom, Spain, Sweden, Norway, Australia, China, Brazil, Poland and the United States, and employs more than 25,000 people globally. As of 2013, it is the largest wind turbine company in the world. It is thus one of the top renewable energy companies in the world.
Hanergy Thin Film Power Group
Hanergy Holding Group Ltd. (Hanergy) is a Chinese multinational company headquartered in Beijing. The company is focusing on thin-film solar value chain, including manufacturing and solar parks development. It also owns the Jinanqiao Hydroelectric Power Station and two wind farms.Hanergy is founded and controlled by Li Hejun. After entering the thin film solar industry, Hanergy and its subsidiaries were featured in the list of 50 Smartest Companies by MIT Technology Review from 2012–2014.
First Solar
First Solar, Inc. is an American manufacturer of solar panels, and a provider of utility-scale PV power plants and supporting services that include finance, construction, maintenance and end-of-life panel recycling.
First Solar uses rigid thin film modules for its solar panels, and produces CdTe-panels using cadmium telluride (CdTe) as a semiconductor. In 2009, First Solar became the first solar panel manufacturing company to lower its manufacturing cost to $1 per watt.
NextEra Energy
NextEra Energy, Inc. is an American energy company with about 45,900 megawatts of generating capacity, revenues of over $17 billion in 2017, and about 14,000 employees throughout the US and Canada. It is the largest electric utility holding company by market capitalization.Its subsidiaries include Florida Power & Light (FPL), NextEra Energy Resources, NextEra Energy Partners, Gulf Power Company, and NextEra Energy Services.
Motech
Founded in 1981 in Taiwan,  Motech Industries Inc. is dedicated to the research, development, and manufacture of high quality solar products and services, ranging from Photovoltaic (PV) cells, PV modules, to PV power systems. Over these years, Motech has been expanding solar expertise across the value chain to give our customer the advantage of international sourcing and manufacturing. Being the largest professional solar cell manufacturer in the world, Motech offers enhanced solar cell technology to customers with better quality and operational efficiency.
Canadian Solar
Canadian Solar Inc. is a publicly traded company (NASDAQ: CSIQ) that manufactures solar PV modules and runs large scale solar projects. Founded in 2001 in Guelph, Ontario, Canada by Shawn Qu, Canadian Solar (NASDAQ: CSIQ) has subsidiaries in over 24 countries on 6 continents. They manufacture solar PV modules, are involved in supporting the installation of solar energy, and are involved in a number utility-scale power projects. With the company's acquisition of Recurrent Energy, Canadian Solar's total project pipeline reached 20.4 GW, including an increase in the late-stage project pipeline to 2.4 GW.
Electrobras
Electrobras is a major Brazilian electric utilities company. The company's headquarters are located in Rio de Janeiro.
It is Latin America's biggest power utility company, tenth largest in the world, and is also the fourth largest clean energy company in the world. Eletrobras holds stakes in a number of Brazilian electric companies, so that it generates about 40% and transmits 69% of Brazil's electric supply. The company's generating capacity is about 51,000 MW, mostly in hydroelectric plants. The Brazilian federal government owns 52% stake in Eletrobras, the rest of the shares are traded on BM&F Bovespa. The stock is part of the Ibovespa index. It is also traded on the Nasdaq Stock Market and on the Madrid Stock Exchange.
Also Read
How COVID-19 pandemic is reshaping cities
How Liquefied Natural Gas could change South Africa's fortunes