---
House rendering is one of the most common methods homeowners use as cladding to improve the visual appeal of their homes. As a result, most modern homeowners use rendering to create eye-catching designs.
It's possible to leave a house brick bare without rendering it. However, aside from boosting the aesthetic appeal, rendering also has additional advantages worth considering.
When it comes to home rendering, there are a few options to consider. Lime, cement, polymer, acrylic, and silicone render are a few examples. Each of these rendering methods is better suited to specific builds. The ideal render is determined mainly by the type of property and the materials used to construct the home.
Here are some things to know about house rendering:
Get Professional Help
When it comes to house rendering, it's recommended not to do it yourself (DIY). This is because rendering is a complicated process with many potential pitfalls. For example, adding external insulation is a complicated procedure and must be done correctly since the render will be applied on top of the insulation. Thus, it takes a lot of time and skill to get a smooth finish.
If you want the best results for a house render, you should work with professionals who possess a lot of experience with house rendering. They can help save you time and money in the long run.
Planning Restraints
When rendering your own home, you usually don't need to obtain authorization to proceed. However, if you live in a conservation area or a sensitive region, you may need to get permission before proceeding. If you reside in a terraced or semi-detached house, you should consider how your house render will affect your neighbors. As a result, before starting with a render, consult with your local planning department.
Render Types
As mentioned, different types of renders will be ideal for different scenarios. Each render has distinct characteristics with unique advantages and disadvantages. But your contractor should be able to give the suitable options available. Consider partnering with Rockcote, or an alternative supplier in your locale with a solid track record when sourcing rendering materials.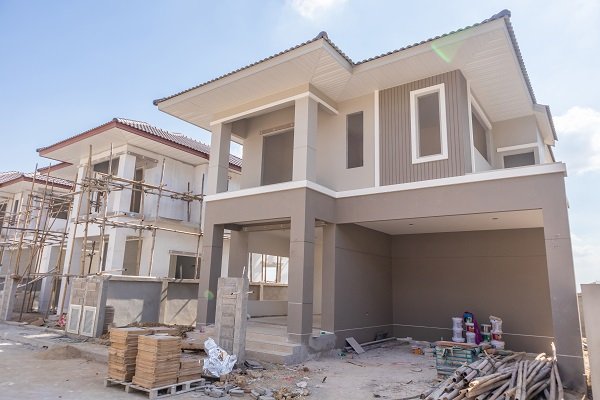 Here's a brief overview of the options available and how to choose the right one:
Lime render.

Lime render is both flexible and breathable, making it perfect for damp-prone homes. This is ideal for older homes that require a breathable finish. But you can also utilize it in modern homes. However, it's more expensive because it's more challenging to work with.

Cement render.

This is the most widely used form of render. It's usually applied in coats and may need to be cleaned and repainted regularly to keep its luster. However, it's usually the most affordable option out of all the choices.

Polymer render.

These renders can be cement or lime based. But what makes them distinct is the addition of polymers, which prevent cracking. They can also come in a wide range of colors, so you won't have to worry about repainting often.

Acrylic render.

This often comes in many colors and is often applied as a top coat to an existing underlying coat. It contains fibers that prevent it from cracking. It's ideal for prerendered properties that require extra protection.

Silicone render.

This is the most recent rendering available. Because it contains silicone, this finish allows dirt to fall off readily. However, this render can be costly because silicone is a luxury commodity. It's best suited for modern homes that require a clean look.

Monocouche render.

This render is resistant to breaking since it has the texture and flexibility of a lime render. In addition, it creates smooth finishes, which are weatherproof and pleasing to the eye. Typically, it arrives in bags that have been pre-colored or premixed. It only requires a simple water mixture. Monocouche's drawback is that it can be rather pricey.
Color Selection
When it comes to color selection, you have complete freedom to choose whatever you want. However, it's crucial to note that renders can be painted or delivered in a through-color mix. The one you choose is most likely determined by the type of render you're dealing with. While a through-colored mix is more expensive, it's probably easier to maintain because it requires less regular repainting. However, the final decision is yours.
Cost
The render cost is determined by the render used and the labor required to complete the task. Different contractors will almost certainly have different pricing structures. However, even though experienced ones may command a higher price, it's preferable to stick with them. That also applies to the material quality. In general, higher-quality materials will produce better results. So, before you commit to a house render, you should consider your budget.
 Conclusion
House rendering is an excellent way to improve the aesthetics of your house. There are many options to choose from. But it's probably best to find an excellent contractor to help you plan and execute a render because a lot could go wrong if you choose to go at it alone. House rendering is worth it if you want to protect the exterior of your house and improve its visual appeal.
Also Read
Stihl Group to establish East African hub in Kenya