---
K

igali is a magnificent and modern capital city of Rwanda. The city is beautiful and tech orientated, with rolling hills, ridges and lush valleys.
Kigali also has a unique character, in terms of the way that the people are, and the way that the city is maintained. Kigali also has a massive Bulk Water Supply Project going on at the moment, further showing commitment to providing for its people.
Kigali has one of the best and most vibrant nightlife scenes, with an endless amount of restaurants and bars that are open into all hours of the early morning. Kigali is a city that keeps its streets and public places as clean as a whistle, maintaining a high standard in the way that it presents itself.
The city also keeps its roads and buildings clear of mass advertisements, so that buildings and roadways look smooth and welcoming. You aren't likely to come across a billboard for funeral insurance whilst driving around in this city!
Is Kigali really the Cleanest City in Africa?
Yes, it really is. It has set a high standard for other cities of Africa to follow suit, and provides a stunning example of how keeping a city clean makes a world of difference.
Not only is it known for being the cleanest city in Africa, but it is also known for being the safest. This status does come at a price though, and it can be challenging to keep up the high level of Kigali life.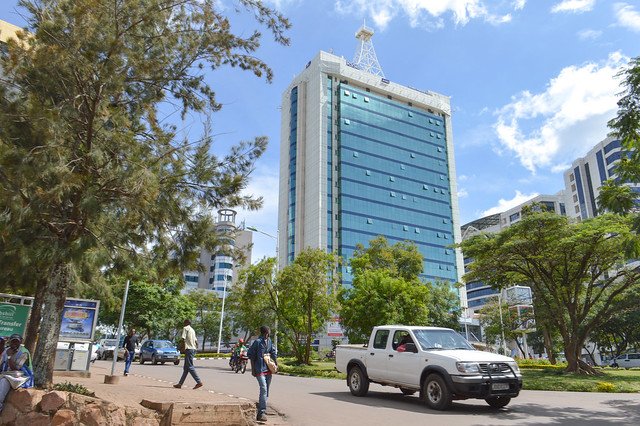 Reasons Kigali is the cleanest city in the world:
It is taboo to throw rubbish out of your car while driving in Kigali and you will be fined

The majority of the city's population are young, and these youngsters are dedicated to preserving the cleanliness of their city.

The city pays a hefty price for cleaning services to maintain the roads.

The major cleaning companies in Kigali are open 24 hours a day.
What to Do in Kigali
There are plenty of places to visit and things to do in Kigali, and we will list just a few of the most beautiful sites in Kigali for you to consider visiting whilst in Rwanda.
Places to see in Kigali
Kigali is beautiful, with pristine and clear streets that are a pleasure to walk, and are a sight to behold in themselves. However, there is much more to admire, and we will discuss some of the best places to see in Kigali.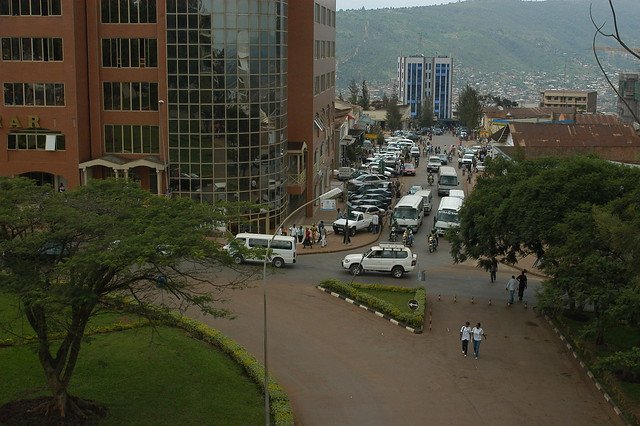 Kigali Heights
The supremely modern and sleek Kigali Heights office block building has won an award for being the Africa Property of the Year! You can enjoy a meal and a few drinks on the gorgeous rooftop deck whilst visiting this site, and get world-class views over the city! Stroll around the immaculate gardens, and have a look at the magnificence of this building's sheer quality and the ingenuity of its structure.
Kigali Genocide Memorial
The Kigali Genocide Memorial is one of Kigali's most popular attractions and commemorates the 1994 Rwandan genocide. The site has an eerie ambiance and you'll come across the remains of over  250,000 people interred there. There is also a center for visitors, where you can learn more about the happenings of this tragic time in Rwanda's history and how the genocide of 1994 came to be. The Kigali Genocide Memorial site is a place for the people of Rwanda to remember past loved ones, and to remember how far the city has come from where it once used to be.
Kigali City Tower
Kigali City Tower is a splendid and mixed-use high rise office and retail building. This building is beautiful and showcases Kigali's advancement as a technologically inclined and modernized city of the world.
The Kigali City Tower complex consists of a huge 20-story tower, and this tower is the tallest in the whole country. There is also a four-story commercial center for you to explore and enjoy more of this site's modern beauty, and meticulously clean environment.
Things to do in Kigali
Kigali city offers some fun, cultural activities, and we will highlight just a handful of these so that you know more about what this Rwandan city offers you.
Inema Arts Centre
Kigali, Rwanda has a booming arts scene! There are so many different types of art, from contemporary, to ethnic and poetic, you can find it all in Kigali! The Inema Arts Centre is the perfect place to see this for yourself and enjoy the talents of people who have been inspired by Kigali life. The people you meet here will inspire you as well, and you can even come into contact with some of the best artists by booking a workshop at the arts center.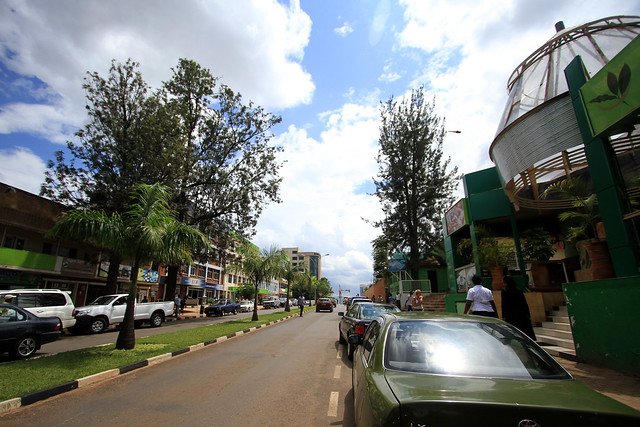 Rwanda Art Museum
The Rwanda art museum showcases some of the most interesting and magnificent parts of this country's colourful history. This museum once served as a residential house, and now it has been transformed into a beautiful place for people to learn about Kigali's past. You'll find exhibits on Rwandan history and even find authentic debris from a plane crash that was significant to this city years ago.
Summer Palace Water Park
The Summer Palace is a popular hotel, but it is also a wonderful waterpark for people to go and enjoy fun in the sun. It can get very humid and hot in Kigali, so it's good to know of the places you can go to dip and cool off from the heat. This waterpark is set with high-end and well-designed water slides that everyone can use. The entire park is well kept and absolutely hygienic.
Final Thoughts on Kigali: The Cleanest City in Africa
Whether you're fascinated by the forward moving and fast advancing pace of Kigali, or you are wanting to spend some relaxing time in Kigali, this city is certainly in the limelight. It continues to grow every day, and we cannot help but admire the commitment to providing a clean and prosperous environment.
Kigali surprises us with more and more innovative and exciting new movements. We look forward to Kigali's future advancements, and we will keep you up to date with it right here on CCE Online News.