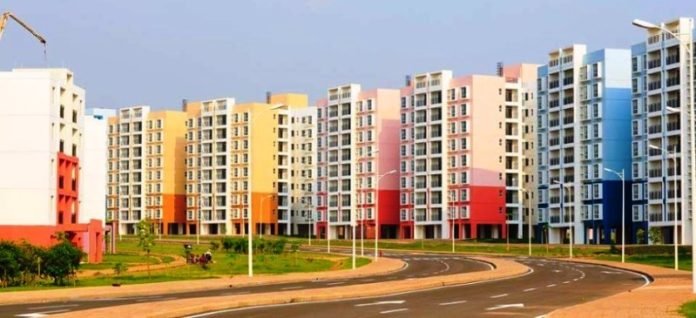 ---
L

afarge Africa Plc., is using its an innovative affordable housing initiative dubbed Easy Home to bridge the skills gap in Nigeria's construction industry, by giving home builders access to trained artisans skilled in block making, among other free services.
Experts have warned that incompetent craftsmen, low quality building materials, weak supervision and improper design were among the reasons for a myriad of challenges facing the construction industry in Nigeria especially the housing sector.
 Pundits in the construction industry say that Nigeria has an 18 million housing deficit to bridge.
However, only a tenth of the one million homes required are built. Most of these are by intrepid individuals who contend with shoddy workmanship, poor building materials, deficient financing, and an under-developed mortgage market, says Aurelien Boyer, Head of the Lafarge Africa Affordable Housing initiative.
"The value proposition of Easy Home is that if the challenges are addressed, Nigerians could build more houses faster," he adds.
In addition to getting access to trained artisans skilled in block-making Easy Home beneficiaries will enjoy the Lafarge advantage of artisans being trained in site safety.
According to the Director, Communications and Public Affairs, Folashade Ambrose-Medebem, "Lafarge Africa is committed to facilitating affordable housing across Nigeria with its Easy Home initiative, a home construction solution which has so far benefited over 30,000 people since it began three years ago."
The Easy Home solution, she said was an opportunity available for whoever desired it. "We will provide you with technical support as long as you have a building project because we vouch for our cement and concrete solutions.
"Based on the long term aspiration of the affordable housing value proposition at the group level, LafargeHolcim hopes to positively impact about 25 million around the world by 2020; we hope that Nigeria would represent a significant portion of the projected beneficiaries."