---
Water and Pumps International ltd had a concept that "from small beginnings are great things wrought". With a big but precise and clear vision, behold we started!
With the strength of purpose, grim determination and a distinctive level of commitment, making a visible and evidenced mark is but inevitable.
The Water and pumps International Ltd success story started in 2013 by a team of two skilled engineers who realized a deficiency and inefficiency in the water and pumping solutions that were being provided at the time.
With a market characterized by monopoly and poor service delivery at the time, Water and Pumps International seized the
opportunity and distinguished its self as a reliable and committed water solution provider, a position we have kept and continually improved with and over time.
Water and pumps International ltd has got its core products and activity scope extended to Water Pumping solutions, irrigation solutions, solar water pumping, borehole drilling and installation, water treatment, swimming pools, Engines and generator supply and installations.
The potential of Water and Pumps International ltd has grown by leaps and bounds over the past few years to the level of designing, planning, execution, monitoring, evaluation, completion and commissioning turn key projects in the Water sector. Small wonder, one can say that Water and Pumps International ltd is seen as not just a water business but as a solution provider!
With support from world's re known brands, solar equipment and pump manufacturers (C.R.I, GRUNDFOS, SPERONI, HOBER, SAMKING and WATER WAY) not only does Water and Pumps International ltd offer a wide selection range of watering & pumping equipment, but also gives extensive product warranty, short supply lead times and spare parts. All these products are engineered & selected to suit the customers' need with the help of the experts.
Bespoke customer service
As a customer oriented company, Water and Pumps International ltd is committed to offer the highest quality customer care and service in the industry and provide a continental network of excellent technical support.
Water and Pumps International Ltd has a well-established and highly supported branch, and several technical service providers equiped with skills to handle diverse customer profiles and needs in the application areas of residential, agriculture, industries, building services, general water supply, mining, sewage and waste water management.
The picture that emerges is of a company that started small but today is a force to reckon and a wave of change in the water industry across the country.
Powered by knowledge, and the spirit of innovation, Water and Pumps International ltd has always set the bench mark when it comes to quality and performance. Water and Pumps International ltd has what it takes i.e., expertise, experience, commitment and clear vision to be a wave of change and a standard bearer for quality.
For more than 5 years, Water and Pumps International ltd has always responded to changes with a sense of mission and commitment that has translated into product offerings specific to customer needs.
What is more, we have more often than not pre-empted the changing market dynamics by staying pro-active and providing solutions that surpass customer requirements.
Our products and services
Water pumping solutions
Surface Pumps(Centrifugal Pumps)
Booster pumps ( Horizontal and Vertical Oriented )
Performance range (Flow rate: 0.5m3/hr- 200m3/hr Head 5m- 400m)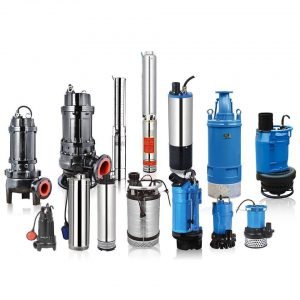 Application- ordinary Water transfer, boilers, irrigation, spray races,
pressure, firefighting boosting in high rise buildings, in line pressure
boosting, drainage, pressure in showers and domestic facets
Application- water circulation in heating, hot water cooling or air conditioning
Application- Ordinary Water transfer, irrigation, fire fighting, spray races, pressure boosting in high rise buildings, in line pressure boosting, drainage.
SUBMERSIBLE PUMPS
Application-The pumps are suitable for: Groundwater supply to waterworks, Irrigation in horticulture and agriculture, Groundwater lowering and Pressure boosting.
Application- The pumps are suitable for: Groundwater supply to waterworks, Irrigation in horticulture and agriculture, Groundwater lowering and Pressure boosting 
SOLAR ENERGY SOLUTIONS
Solar water heaters, also called solar domestic hot water systems can be a cost-effective way to generate hot water for your home. They can be used in any climate. Solar water heating systems include storage tanks and solar collectors. Solar water heating collectors capture and retain heat from the sun and transfer this heat to a liquid. After installation, properly maintaining your system will keep it running smoothly.
They are not just a 'brilliant' idea, it is a 'responsible' one. Providing illumination powered from the sun's renewable energy, the solar cells in the system convert the sun's energy directly to electricity. This electricity is stored in the battery and used for lighting whenever required. All these Products and services are offered for your solar lighting requirements.
Irrigation is an artificial application of water to plant roots with the purpose of assisting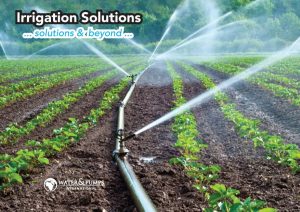 thegrowth of agricultural crops. Fertilizer and chemicals can be added to an irrigation system.What to Consider When Getting Water to the Crop? It starts with sourcing water for the crop from groundwater or surface water from a channel or storage pond. Next is water treatment, if necessary, and perhaps the addition of fertilizer or chemicals. Finally, water is delivered to the crop using different techniques such as flooding, sprinkler irrigation or drip/micro-spray applications.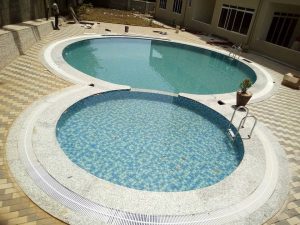 A swimming pool is a structure designed to hold water to enable swimming or other leisure activities and games for homes, schools and other recreation centers. We engage in swimming pool construction services, the associated civil works, supply and installation of specialized pool equipment and chemicals such as filters, pumps, skimmers and other associated accessories.
We have your back
We offer total support in meeting our clients' and workers' needs, requirements and expectations through availing variety of amenities inclusive of quality office facilities, showrooms, conference halls, board room, warehouses, and ample parking space which are easily accessed and of greater convenience. Our Client's field site surveys and project implementations are quickened and made more timely effective through our available Installation equipment and transportation facilities i.e. Service vans, motor trucks, Motor service crane and other automotive equipment.
 We can prove our expertise
We keep up to speed with industrial and technology advancements in sourcing the most appropriate and dependable Suppliers. We choose the best, and affirm their reliability in terms of product quality, flexibility, total cost of opportunity, existence in the market and delivery period. We therefore relate to known brands whose supporting systems align with the company's Vision, mission and Values.
People first
Our Staff qualifications procedure is comprised of human resource expertise, market knowledge and ability to identify high performance professionals. We recognize the importance of all our staff having access to appropriate training for their own development and for the superior lining for the company. Whatever the scale and nature of your project, you can trust our experts to design, supply and support a dependable and highly effective solution that's tailored to your needs. We are committed to meeting our customers' satisfaction thus offering the highest standards of service at every stage, from initial advice and project management, to installation, to proactive and proactive maintenance.
Career development and programs
Water and Pumps International ltd, subscribes to the view that the quality of an organization is directly proportional to the quality of its people. We support the lifelong process of managing learning, work, leisure, and transitions in order to move toward a personally determined and evolving preferred future through offering carrier trainings mentorship opportunities for advancement amongst our staff in line with the company's eternal purpose.
Also Read
Solar power is making huge inroads across Africa, but coal is creating headaches
Integrated Resource Plan allows South Africa to transform its energy mix