---
Although hit by the Covid-19 pandemic, Africa continues to develop large hotels across the continent. In fact, 279 new hotels and 62,137 rooms are on their way soon on the continent, according to TOP HOTEL PROJECTS. We explore 4 largest hotels under construction in Africa:
Marina Resort Chbika(Morocco)
Marina Resort Chbika is one of Africa's largest hotel project under construction in Morocco.The hotel is currently on hold. The project has been master-planned to include eight or more hotels (2,500 total rooms), 1,851 apartments and villas, a town center, a marina with berths for 100 boats, a sports center, a spa, a medical center, and what's been described as a tournament-worthy golf course. Without question, the resort will be the biggest thing to ever hit the village of Chbika, which is located along the Atlantic coast in a remote part of southwestern Morocco, near the town of Tan-Tan.The opening date was set for Q2 2023.
 Melia White Sands Hotel & Spa(Cape Verde)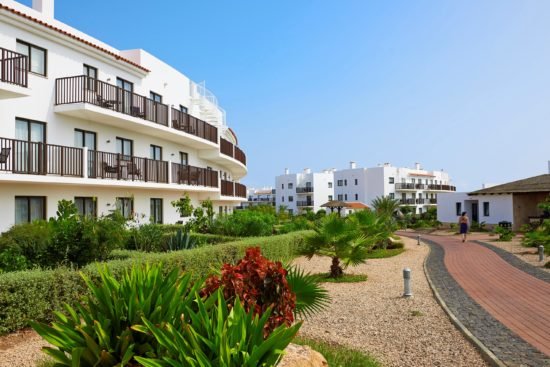 It is one of the largest hotels under construction in Africa. It is a 835-room hotel being constructed in Boa Vista, Cape Verde. Slated to open in Q3 2020, this hotel complex will be split into family and adult-only sections, ensuring all guests enjoy the highest quality of service tailored to their needs.Managed by the world's largest resort hotelier, Meliá Hotels International, under their prestigious 5-star MELIÃ brand, the Resort will offer an impressive choice of excellent dining restaurants as well as relaxed lobby bars, an elegant champagne bar and a vibrant sports bar, ensuring each scene is catered for.
CityStars Al Sahel(Egypt)
With cutting-edge building designs, CityStars Al Sahel is a picturesque resort under construction At Fuka in Egypt.Citystars Al Sahel compound is set to have everything from private beaches, to cycling lanes, to a water park. Their homes range from sprawling villas to sleek apartments, housed on either a peninsula, quay or creek, and word has it they'll even have four hotels inside the compound. The resort is set to open in early 2022.
Transcorp Hilton(Nigeria)
The Transcorp Hilton, Lagos will be a 300 room hotel located on Glover Road in Ikoyi,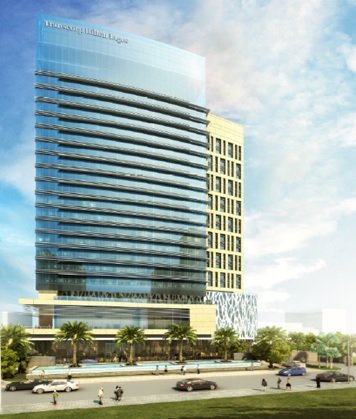 opposite Lagos Prep School. This hotel was originally announced in late 2013 and will be jointly owned by Transcorp Hotels Plc and Heirs Holdings. On completion, the hotel will offer conference facilities, meeting rooms, gym, spa, swimming pool and an iconic design.The design takes its inspiration from two curling waves, symbolising Nigeria's waterfront and maritime culture. Its 20-storey landmark tower will offer stunning views of Lagos Lagoon to the north and Victoria Island and the Atlantic Ocean to the south.
Also Read
Radisson Hotel Group announces six new hotels in Africa