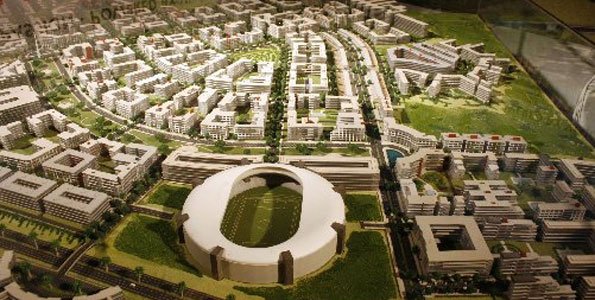 ---
T

he massive Tatu City is facing a new challenge after a Kenyan high court  issued an order temporarily stopping construction of trunk, access roads and other infrastructure.
The works were being done by local contractor Ongata Works.
The contractor had moved to court to challenge the move by Tatu City to terminate its contract.
On December 13, Tatu City ordered Ongata Works to leave the site, citing failure by the contractor to comply with certain instructions. The work was being carried out at a cost of Sh1.4 billion.
But Ongata Works accuses Tatu City of frustrating and obstructing their work and changing instructions along the way leading to delays in completion.
Ongata Works Limited had been issued with the contract on September 9, 2016 for construction of trunk and access roads and infrastructure for Kijani Ridge in Tatu City.
The court order means that the contractor would remain on the site pending the hearing and determination of the case, but no construction work would go on.
Tatu City is a 5,000-acre, mixed-use development with homes, schools, offices, a shopping district, medical clinics, nature areas, a sport & entertainment complex and manufacturing area for more than 150,000 residents and tens of thousands of day visitors.
The project is   aligned with the vision of the Nairobi Metro 2030 Strategy, and part of Kenya Vision 2030.