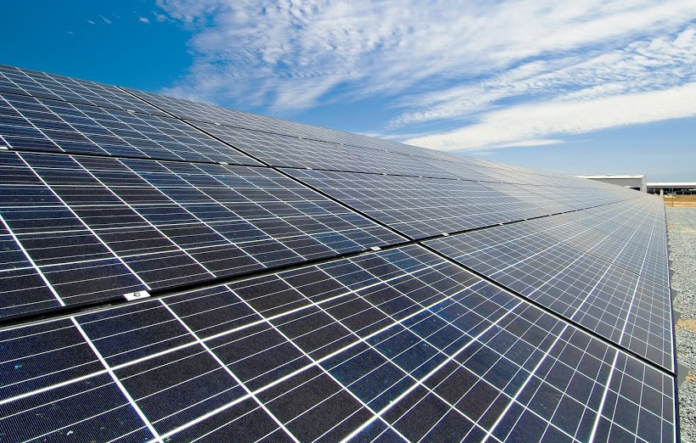 ---
M

auritius has launched an ambitious renewable energy project in what officials say is aimed at reducing fossil fuel imports and accelerate the nation's shift to a low-carbon economy over a period of 20 years.
Approximately 80 percent of Mauritius' energy supply comes from fossil fuels.
The US$191 million renewable energy project is being supported by Green Climate Fund (GCF) and the United Nations Development Programme (UNDP).
Ivan Leslie Collendavelloo, Deputy Prime Minister and the Minister of Energy and Public Utilities, said that the project essentially puts Mauritius on track to achieving the 35 percent target of the renewables in the energy mix.
"This is part of a broad national strategy to reduce the country's dependence on fossil fuels – to enhance energy security and climate change mitigation – and to support a strong economy and continued economic development," he said.
Read:
The project which will be carried out within 8 years seeks to increase renewable energy to 35 percent of the energy mix by 2025 and reduce carbon dioxide output by 4.3 million tons.
The project's first phase is expected to strengthen the ability of the energy grid to use electricity generated by intermittent renewables, and support institutional strengthening through the operationalisation of the Mauritius Renewable Energy Agency (MARENA).
The second phase will draw upon lessons learned during the first phase to accelerate the deployment of solar energy in Mauritius' principal outer island, Agalega.
"This is an important step in achieving the goals outlined by the Paris Agreement and supporting low-carbon, climate-resilient development in Mauritius," said UNDP Officer in Charge, Mrs. Aida Cisse Diagne.
"This pioneering work by the Government of Mauritius will inform future climate actions in Small Island Developing States the world over."
The project is supported by UNDP. The principle finance comes from a US$28.2 million grant from the GCF, an initial US$18.7 million loan from the French Development Agency (AFD) to the Central Electricity Board, US$123.9 million in grant financing from the national government, and a US$1.4 million contribution from UNDP.